Helping Survivors While Honoring Their Lives
By Shira Hanau January 2020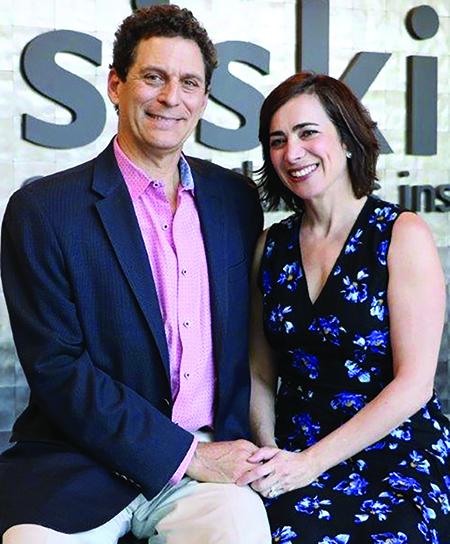 Not every couple can say they met, launched a nonprofit together, raised almost $30,000 and got married in the space of less than two years. But John and Amy Israel Pregulman did just that, founding their nonprofit organization, KAVOD, to provide emergency aid to Holocaust survivors. In fact, it's the very thing that brought them together in the first place.
It all began in January 2015, when John came to the Memphis Jewish Community Center, where Amy was working at the time, to photograph local Holocaust survivors as part of a project he had begun the year before to honor their lives. But it was a few months later, when they started traveling together for John's photography project and met a 92-year-old survivor in Orlando, Fla., that they were brought face to face with the poverty experienced by so many survivors. After John took the woman's picture, she went to the kitchen to offer them something to eat but had only bread and milk in her refrigerator.
"That was shocking," said John, 61. "We decided that was unconscionable, and even though we can't solve the problem, we decided we would do what we could."
Recent studies have found that one-quarter to one-third of the estimated 80,000 to 100,000 survivors living in the United States live at or below the poverty level.
The couple, who split their time between Denver and Memphis, started KAVOD, which means dignity, honor and respect in Hebrew, to provide emergency monetary aid to Holocaust survivors in the form of gift cards to grocery stores. KAVOD partners with Jewish family service agencies around the country to identify the needs and to distribute the aid, enabling the process to remain totally confidential and the survivors to maintain their privacy. "Anyone could walk into a grocery store or Walmart with dignity," Amy, 49, said, explaining the reason for using gift cards.
From the beginning, private grants have covered the cost of KAVOD's administrative fees, allowing all donations to go directly to survivors. By the end of 2016, after a year operating, the organization had raised $30,000; in the second, $55,000; by the third year, they had raised $145,000 and were featured on NPR's radio show Here & Now.
"That catapulted us to a different environment," said Amy, who is the group's executive director.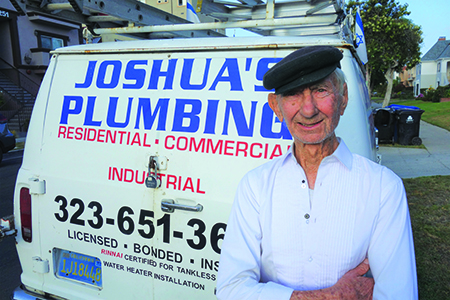 In March 2019, KAVOD received a grant from the Seed the Dream Foundation, a private foundation based in the Philadelphia area that supports educational initiatives, including Holocaust education. Seed the Dream partnered with KAVOD to launch KAVOD SHEF, which stands for Survivors of the Holocaust Emergency Fund. The program expands the type of aid available to include medical, vision and dental bills as well as emergency home repairs, utilities, rent support and food. KAVOD SHEF in turn is partnering with local Jewish agencies, federations, foundations and private donors in cities across the country that are raising matching funds for survivor aid.
"The communities that participate in the initiative are allowing us to go beyond the gift cards," said Amy. She noted that as of December 2019, KAVOD and KAVOD SHEF have provided aid to more than 2,200 survivors, raised over $1 million and distributed close to $700,000 in 2019 alone.
Mirella Schreiber, who manages the Jewish Family Service of Colorado's program for Holocaust survivors that works with KAVOD SHEF, often sees this elderly population struggling to pay bills. "They fall between the cracks," said Schreiber. "It's not that they're totally destitute, it's that they're living on very little."
While many survivors receive payments from the Claims Conference, an organization that negotiates and distributes Holocaust restitution funds, or from Medicaid, the funds are not always enough to cover the costs of necessary medical procedures or unforeseen expenses. "As they age, their medical and pharmacy needs grow and they need help," said John, pointing out that many survivors face greater costs for things like dentistry due to having not received adequate care during the war years.
While the couple's focus is now primarily on providing quick emergency assistance to survivors, John says he is continuing his photography project. The former professional photographer-turned-businessman has photographed more than 1,000 survivors since he began in 2014, traveling across the United States as well as to Japan, Poland, the Czech Republic and Israel. Both John and Amy have found that as survivors age and have more difficulty telling their stories, they are afraid of being cast aside. "Their biggest fear is that they'll be forgotten," John said. Taking these photos and listening to their stories is "a way to honor them and to ensure their legacy, that they'll be remembered."
John has never sought to publish the photos but rather provides them to the survivors and their families and, for those who are comfortable, posts them on KAVOD's website.
One of those photographed is Paul Schwartzbart of San Francisco. He said KAVOD's photography project was "so positive and fulfilling" and critical because people "have forgotten already. I cannot imagine that I survived for any reason other than to be a witness," said Schwartzbart, 86, who has written two autobiographies and speaks frequently about his experiences surviving the war by hiding in a forest in Belgium. John took his photo in 2017, and the two still write to one another frequently.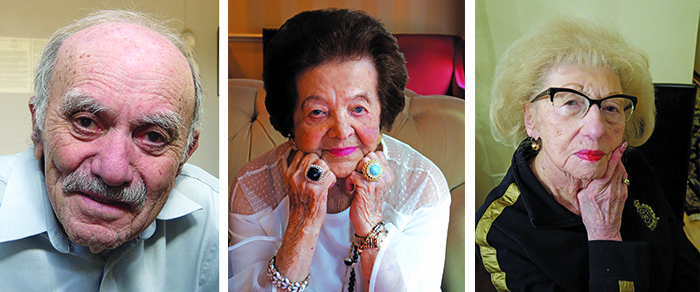 The aging and diminishing survivor population "gives us a big sense of urgency—we probably have 10 more years with survivors," John said. "We can do a lot of good in the next 10 years."
Shira Hanau is a staff writer at The New York Jewish Week and was the recipient of the New York Press Association's Rookie of the Year award in 2018.
---
You can view the original article here.